We spent last Sunday meandering the cobblestone walks near Beirut Souks, surveying Roman ruins and peeking around in the Mohammad Al-Amin Mosque. As we rounded the corner past the Martyrs' Statue, though, we came upon a deeply affecting sight beyond the usual neighborhood fixtures…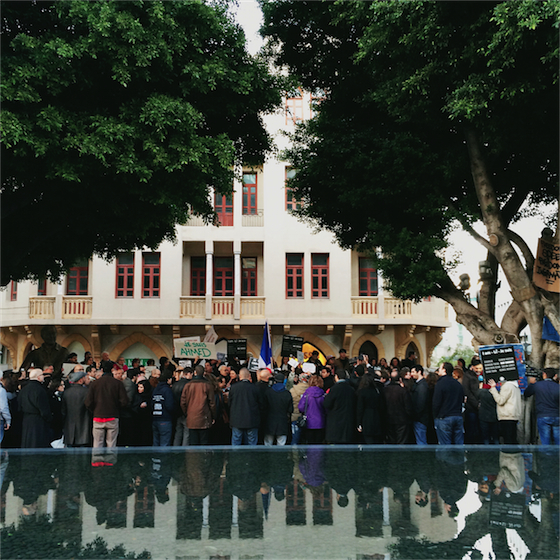 Demonstrations like this are all the news this week. But there's more here than meets the eye, reflections of the beauty that is Lebanon.
For one, the group was able to gather. I've been around the Middle East, and more often than we realize, this sort of gathering would land you in prison.
For another, the group did gather. They have the freedom to express themselves, and they did. "Charlies" and "Ahmeds" (Who most often do not cross paths in sectarian Lebanon) stood in solidarity. Declarations in French and English and Arabic.
Lebanon is neither fully eastern or western in its collective leanings, making conflict a permanent part of the fabric. But on this one day, in this one space, conflict elsewhere brought this small group of people together.
I hope one day "Je suis Lebanese" rises higher even than this. For today, I'm encouraged.