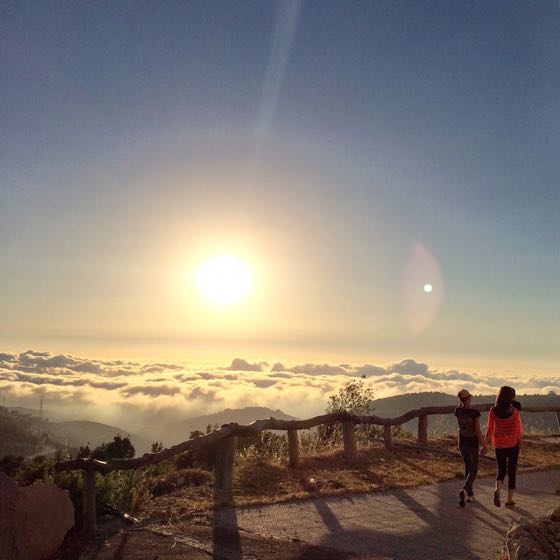 Happy End-of-July!
What are you occupied with this week? Buying school uniforms? Scrambling from a/c to a/c? Reeling from the Bachelorette decision?
We're scurrying along like mice in a marathon. Our little feet are scrambling away, but there are moments when we don't feel any closer to a finish line. If there even is a finish line.
It's been a fun month, though. We had lots of visitors at the Home, and however much it strains us, our kids had a blast with all the programs and camps and swimming and hiking. We're also working on a big project for Serious Creatures (I'll share more later this year), preparing for a new iteration of the education program at the Home (which begins Monday), and preparing for our housemate to return for another year to hold it all together alongside us.  Brady and I remark often that there's a fine line between faith and cuckoo, and we sometimes wonder if we're on the side of the line we think we are.
But the many-plates-spinning scenario has pushed me back into some necessary best-life practices, and those have been glorious. We're taking time for solitude each day. We're going out. I'm planning my weeks and spending the working part of my days accordingly. There's a sense of daily rhythm developing even though one day can be unrecognizable to the next. I've hoped for that. Prayed for that. But I knew I was praying for a miracle. Good news! I'm happy to accept miracles, however long or short-lived they may be.
What I'm listening to…
I'm listening to music again! I've been using it as a mood elevator and cacophony-drowner-out-er-er.
I never got into Spotify. I tried, I did. But it always lost me somewhere between rebuilding my playlists and the radio stations serving up LOTS of music I wasn't interested in. But I've been trying Apple Music (no need to rebuild playlists!) …and I'm kind of loving it. There are the customary glitches first-adapters encounter, but the beyond-excellent custom radio capabilities more than make up for it.
Are you on Apple Music? Listen to a little Sleeping at Last or create a radio station from Taylor Swift's I Knew You Were Trouble and tell me what you think.
What I'm reading…
Confession time. I've been reading, but I haven't finished anything in far too long.
I'm re-reading the David Allen classic Getting Things Done and it's pretty much the reason my life isn't spinning out near Saturn at the moment. I knew I needed to revisit his task and project management principles, but I'd forgotten how truly life-changing they are. So happy to be reading this again.
Game of Thrones (the book) has been picking up, and I've been meandering through this book on the Enneagram (whoa), and I'm dabbling in other works as well. I'm hoping August can be a month for wrapping these up. I have so many books that need getting to!
Watching…
It's guaranteed to be a fan fall in our house where Star Wars is concerned, and we kicked it off with Star Wars Rebels. Have you seen it? Uhhhh… LOVE it. The first episode didn't grab me, but soon I couldn't wait to see the next episode. And the next. And the next.
We finally finished season two of Reign. The fantastic finale had me wishing we hadn't waited so long. And of course, SO YOU THINK YOU CAN DANCE!
Elsewhere and so forth…
Brady gave a TEDx talk several months ago and they finally posted it. He talks about using your story to pick a "thing" to be about in the world. If you're the TED-talk sort, check it out!
Anne Bogel has me wanting to watch this Documentary on the September Issue of Vogue. Have you seen it?
And finally, this Star Wars comic con behind-the-scenes bit might have just watered my eye a bit. Can't. Wait.
What are you looking forward to this Fall?