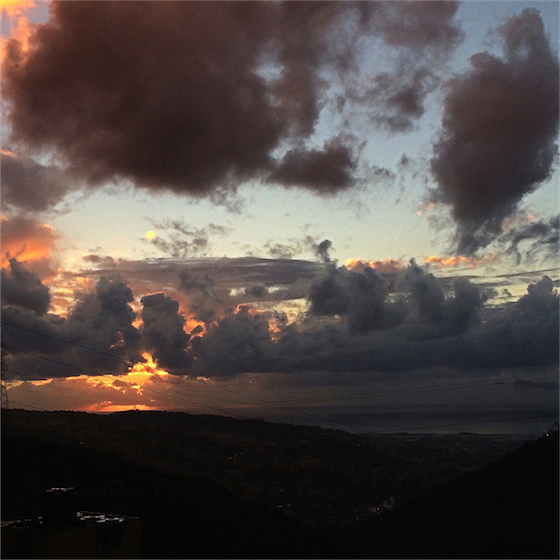 I'm ready for a new year.
Twenty Fourteen was a monumental year for which I'm so thankful. We went all in with our business and all in with a new life direction. For the second time, we parted with (nearly) all our possessions and moved internationally. We endured periods of waiting and severe unknowns and came out on the other side. It was exhilarating. And it was exhausting.
As I write, we live in an un-furnitured apartment and work in the highly-trafficked common area of a Home for abused and neglected kids. But our apartment has a lovely view and our work has real purpose and it's obvious we've traded down and traded up simultaneously.
As 2015 dawns, we reach our 3-month anniversary here in Lebanon. And I need the re-centering and re-focusing that the turning of the numbers incites. Who do I really want to be? What is the best I can give of myself in 2015? What is it that I'm uniquely responsible to give and do and be with the whisper of life entrusted to me?
Though things barrel forward on every front, and my lists (oh gosh, my lists) teem with tasks and figurings and unrealized possibilities, I so badly need to pause and reflect and recenter.
In these first days of 2015, I've been coaxing reflections from their corners-of-hiding. I've used my go-to prompts (What was great? What could be different?), and I've borrowed prompts, and better than those, I've given my mind space to meander and I've let it lead me to things I should be thinking about (minds are great tools when you give them some breathing room). I've probed our home-life habits, our business trajectory, and my spiritual realities (soooo different than my intentions can those realities be), and I've surveyed the 2015 reading landscape (details coming soon).
I needed the new year to cue all of this, but I need to not keep waiting for a year to arrive before repeating the exercise. One of these years, twelve months will be the majority of what I have left.
So my one major "goal" for the new year is to regularly take time to reflect. To set aside time, often, to revisit the aims and words and work I desire and have been given.
To have a bit of built-in accountability for this, I'll share bits of them on the blog this year. If it's July, and I haven't posted how I'm doing, that means I'm failing. If that happens, please start sending howlers to spur me to action, would you?
As I aim to do that (something I'm obviously failing at), I'm curious how you do it. Do you set goals/aims/intentions/whathaveyou around the turn of the year? If so, how do you revisit them as January becomes April becomes August?